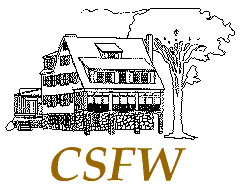 Computer Security Foundations Workshop
This site contains information regarding the organization of the IEEE Computer Security Foundations Workshop series, including summaries of past workshops and the Call for Papers for the forthcoming workshop.

The Computer Security Foundations Workshop is an annual workshop for researchers in computer security, to examine current theories of security, the formal models that provide a context for those theories, and techniques for verifying security. It was created in 1988 as a workshop of the IEEE Computer Society Technical Committee on Security and Privacy, in response to a 1986 essay by Don Good entitled "The Foundations of Computer Security - We Need Some."

The atmosphere of the Workshop is informal, with a classroom sized attendance, in a peaceful, rural setting that encourages an exchange of thoughtful technical discussion by all attendees both during and after scheduled presentations. It was held for seven years at the Franconia Inn, Franconia, New Hampshire, USA (pictured above), and subsequently at various European and North American locations.

The program includes papers, panels, and working group exercises. Topics of interest include access control, information flow, covert channels, secure protocols, database security, verification techniques, integrity and availability models, and broad discussions concerning the role of formal methods in computer security and the nature of foundational research in this area. The Workshop program is chosen from among submissions by prospective participants.

The next workshop, CSFW-18, will be in Aix-en-Provence, France, June, 2005.
---

Proceedings of recent workshops (1997 and later), or a photocopy of the proceedings of CSFW-1 (1988) can be provided by the publications chair on request. Price of proceedings: $10. Articles from 1995 and later can be downloaded from the IEEE Computer Society Digital Library.
---
The Charter of the Computer Security Foundations Workshop outlines its organization.
---
Maintainer: Jonathan Millen